As in many Arts, the best road to success is through a tried and proven mentor….
Dale Miller offers Basic and Advanced Dowsing Courses as well as Map Dowsing and the location of Water Well Sources.
Basic Dowsing Education: Grass Roots
Dowsing Courses Offered:
Typical lessons start with an introduction to the types of Dowsing Devices and tips on how to make them….
Dowsing Devices are very personal in all respects, our goal is to match a starting device that comfortably match's one's goals and abilities.
Movements of dowsing devices can vary from person to person. Each student will learn the basic language for asking questions to determine the best fit.
i.e. What is Yes, No, Hunt, Movements. Exercises to ingrain device movements will be conducted throughout the class.
---
Advanced Dowsing Programs:
To advance in dowsing, consistent dowsing language and programs should be developed. In this class common phrasing of how to consistently ask questions will be discussed.
From the Grass Roots to complex questions, students will learn how to break down different kinds of dowsing quests. Utilizing a step-by-step process, students will be able to formulate programs to fit dowsing quest and ventures.
i.e. Initial Permission to Dowse, Break Down of Question Structure, Information Dowsing, Dowsing Hurdles, how to keep a Dowsing Record Book to learn and grow from.
Programming questions is very personal and will vary from person to person.
---
Map Dowsing:
Map Dowsing gives us the ability to interpret information at any distance or time from wherever you are.
The Map Dowsing Class Covers:
Uses.
How to formulate a question.
How applications are accomplished.
Using one's Five Senses.
---
Water Well Sources & Locations
The "Water" Class is an in depth look at how to determine Water Sources and pinpoint them.
A Step-by-step Guidebook is given to each student consisting of questions on how to start the searching for Water Process to pinpointing an exact location.
The Guidebook also covers the following.
Techniques for finding water onsite
Type of water source
Depth
GPM @ the wellhead
Type of matrix
Potability
Impacts of drill site
Longevity of water source
Classroom and field sessions
Advantages of map dowsing
Avoid dowsing pit falls
---
Dale is a thorough, sensitive, and approachable instructor.  We covered so much ground on dowsing history, practice, and hands-on scenarios.  He takes time to help individuals identify the right dowsing instruments for them and to explore their unique interests and paths with dowsing.  Best of all, Dale works with a lot of sensitivity to support students to strengthen their relationship with their own intuition.  His wisdom, passion, and generosity for sharing the art of dowsing shine through in all he does.

Allison M.
---
About the Instructor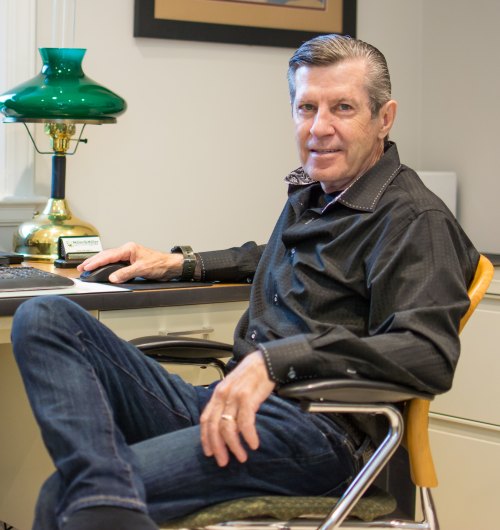 Dale Miller is a Master Dowser. He has been dowsing for over 45 years. Dale provides dowsing services to Residential, Commercial and Agricultural areas including water, lost objects and information dowsing.
Dale offers public speaking appearances and teaches courses on Dowsing Techniques. General dowsing content can be customized to different Levels of dowsing.
For More Information or to hire Dale call 919-414-5040 or click HERE to email.
Dale's dowsing class was a great opportunity to explore different methods of dowsing as well as exercises to develop our intuition, which we learned is the basis for dowsing. The classroom practice was a great confidence booster. He provided us with exercises to practice at home to encourage our development and the handout he provided is a good reference tool….I definitely felt my time and money were well spent.

Andrea